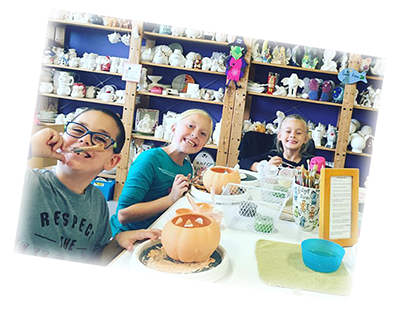 About Us
We  are local family-owned and we can't wait for you to meet our friendly staff and even friendlier prices. Unlike most art studios,  We appreciate your business and patronage! We couldn't be here without you! Check out our Facebook page to stay in touch and to see our specials!
Clay Monet has no additional fees. No studio or firing fees, unlike our competitors.  You simply pay the price of the item on the shelf and our prices are 10-30% less than our competition. We will even fire a piece from another studio.  ($5-$10 per piece if you need to use our glazes, and another $5-$10 per piece to fire at cone 06.)  (We do not fire clay sculpted or wheel thrown items made outside of our studio.) 
Pottery items when painted in studio and fired in our kilns, are usually ready for pick up in 7-10 days. During our busy seasons, items without a Rush Fee may take up to 2 weeks to be ready for pick up. 
In a hurry?  Rush Fees ($5 per item) may be applied for items being requested for firing and ready for pick up in less than 7 – 10 days.  
We are excited about our upcoming events and classes.  Check out our camps and events by scrolling down to the bottom of this page.  Book your spots today! 
Shop Now Online!
Curbside Pick Up or Delivery
Shop online and see a small sneak peek of the items we are offering for our To-Go Painting items. Paint, brushes, and pottery all included!  We offer curbside pick up or if you prefer, schedule delivery to your doorstep to the surrounding areas for only $5.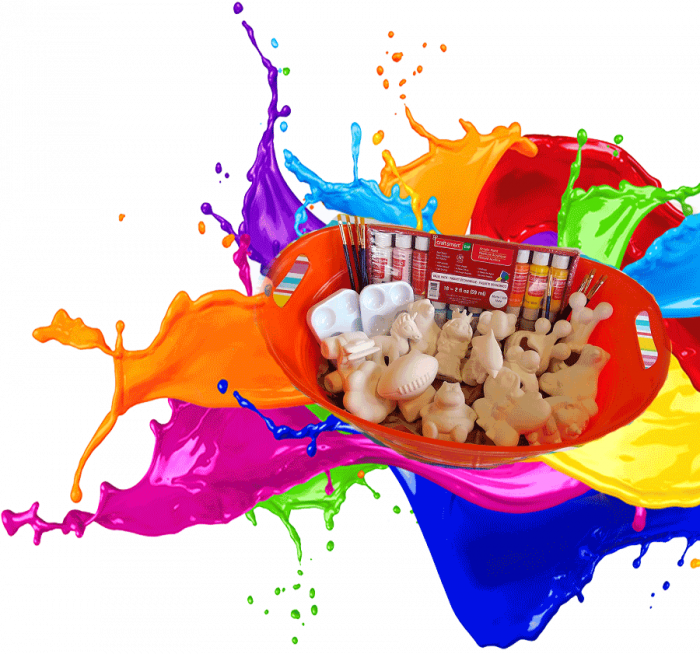 Clay Monet Calendar of Events
So Many Options for Creative Fun!