Option #1
Camp at Clay Monet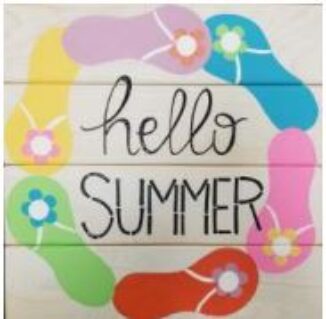 HOW IT WORKS
We offer a fun, safe & clean camp option in our studio with either one of our fun either 1) a daily non-repeated daily themes, 2) your own theme by choosing from 1000's of pottery options in studio, or 3) we have camp idea books for you to explore in studio OR take it home in a bag to go!!! 
In Studio: Choose the day. Choose the daily theme, freestyle, or a choose from our many projects to complete in studio.
Each camp theme or project is designed to be completed in a half day.  
Choose the duration for your camp – either half day or full day.
If you choose a theme/camp bag and would like a full day camp, you can either choose a camp bag for the second half of the day OR choose freestyle and paint off the shelf.
To Go:  Choose from 200 camp projects in a bag which includes a main project, a craft or clay to sculpt, a snack and all of the supplies. Please give us a days notice if you with to take your camp project home, as it takes us a while to prepare each to go kit.
THE RULES
We will follow all state and regional laws, appropriate social distancing, and current COVID – 19 guidelines.
We offer full and half day options.
Half day 9 am – Noon or 1 – 4 pm.
Full day 9 am – 4 pm.
Drop off 1 hour early (8 am or Noon) for only an additional $10 per family.
Pick up late 1 hour (1 pm or 5 pm) for only an additional $10 per family.
Each day will be new projects, themed, and fun extras plus snack and a more. 
Don't like our theme on a given day?  Choose the Freestyle Camp option and your camper paints up to $30 per half day in pottery of their choice + joins the 'theme day' campers for the craft/games/snacks.
Some themed camp prices may vary >$30 based on pottery retail costs. Prices are noted on the theme list.
All camps are prepaid and preregistered. 
No refunds for ANY REASON are allowed for THEMED CAMPS as your camp themed project supplies have been pre-ordered for you. You may change to another day. If you wish to take the project to go, a $5 fee will be collected upon pick up for supplies.
Supplies are pre-ordered for each camp.
If you cancel on us for any reason, your camp fee for FREESTYLE camp (no theme) will be applied to another day to attend camp.
If you register after May 20th, we may not have the supplies for your camper at that time. Please understand we order in bulk to save on costs, and may not be able to order for late enrollments.
Enroll for onsite camp before May 15th and pay only $30 / half day or $65 full day. 
All day campers must BYOLunch for full day camps.
Snacks will be provided for each camp sessions (morning and afternoon). Campers with allergies are encouraged to bring their own snacks. 
Campers should bring a full water bottle & mask.
We will keep the kids occupied with crafts, games, and more if there is down time….
Camp is for ages 4 & up.
Counselor to Camper ratio is 1:5.
Click Schedule Camp to secure your spot in our camp onsite at Clay Monet by choosing Themed or Freestyle by day options.
If you want to Camp in the Bag in studio instead of our daily theme, then purchase the bag under Option #2, and send us a message with which day you would like to complete the project in studio.
Option #2
It's In The Bag @ Clay Monet or Home
You choose location!! 
Order by May 15th to ensure items are available for summer fun with pick up after June 1st.
Or order after May 15th and we will contact if we have the supplies available.
Message us in your order which location you choose!! Home or Clay Monet and if you would like to complete your Camp Bag in Studio, let us know the day, and we will have it waiting for you! 
Includes snack, craft, project, instructions, supplies, and fun!!