Option #1
Camp at Clay Monet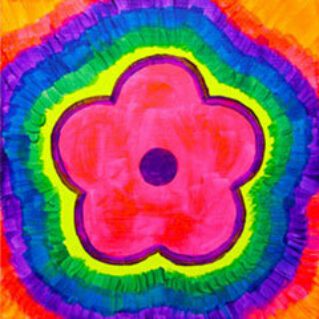 HOW IT WORKS
We offer a fun, safe & clean camp option in our studio with either one of our fun either 1) a daily non-repeated DAILY MORNING THEME or 2) choose to paint pottery from our selection or sculpt clay and do your own thing in the morning or afternoon session.
Choose what to do when you arrive and see the project for the day. Or click here to see the 2022 SUMMER CAMP THEMES OF THE DAY. 
Choose the day. Choose the time – Morning, Afternoon, or both!!
Add a note in the reservation if you need extended time before or after camp and pay for this option on site for $10 per family.
HOW TO WORK THE ORDERING ONLINE:  
1)  Select the week you wish for your first camp day selection. 
2)  Select the quantity of campers you wish to have for the first camp you are choosing.
2)  Select the ONE date and time (morning or afternoon) (you can only select ONE at a time and add ONE camp to your basket at a time.
2)  Select "Attend" to add the ONE camp time to the shopping cart
3)  If you would like to enroll in another camp session, click the "x" in the shopping cart box at the top right to return to the camp option page to select another camp day and time.  Or click the summer camp in the title bar to select another week.
4) Add notes if you need extended time – paid at time of pick up.
5) Select "Check Out" when you are ready to pay.
No refunds.  Store or Camp rescheduling or future Camp credit is available should you need to cancel 24 hours in advance. Canceling within 24 hours or no shows receive no reschedule and no refunds.
THE RULES
We will follow all state and regional laws, appropriate social distancing, and current COVID – 19 guidelines.
We offer full and half day options.
Half day 9 am – Noon or 1 – 4 pm.
Full day 9 am – 4 pm.
Drop off 1 hour early (8 am or Noon) for only an additional $10 per family.
Pick up late 1 hour (1 pm or 5 pm) for only an additional $10 per family.
Each day will be new projects, themed, and fun extras plus snack and a more. 
Don't like our theme on a given day?  Choose the Freestyle Camp option and your camper paints up to $24 per half day in pottery of their choice or clay to sculpt + joins the 'theme day' campers for the craft/games/snacks.
Some themed camp prices may vary >$30 based on pottery retail costs. 
All camps are prepaid and preregistered. 
Supplies are pre-ordered for each camp.
All day campers must BYOLunch for full day camps.
Snacks will be provided for each camp sessions (morning and afternoon). Campers with allergies are encouraged to bring their own snacks. 
Campers should bring a full water bottle.
We will keep the kids occupied with crafts, games, and more if there is down time….
Camp is for ages 4 & up.
Counselor to Camper ratio is 1:6.
Click Schedule Camp to secure your spot(s).
Option #2
It's In The Bag To Take Home
Includes snack, craft, project, instructions, supplies, and fun!!
Allow us 24 hours to prepare the bag for you to pick up.