Let us help you make your child's party experience a creative one!
Kids Love A Party in our Private Party Room
Here's How it All Works!!!
All kids love making their own personal masterpiece. Have a party and let them create — with no mess for you to clean up afterwards! 
We provide the art project. You may bring food, beverage, balloons, and have any number of guests up to 80 in the party studio.
We do not coordinate the catering – OTHER THAN CUPCAKES as part of our CUPCAKE DECORATING party option – SO FUN!! Therefore you will need to bring any food, cutlery, plates, candles, matches/lighter, balloons, decorations, etc that you wish to have at the party.
We do have a kitchenette with refrigerator, microwave, and kitchen sink that you are free to use for your party. We also have a private restroom that your guests may use along with a designated seating area for non participating guests.
Masks – we follow all state, county, and city guidelines and mandates.  Masks are currently OPTIONAL.
There is a $50 cancellation fee for all parties and events cancelled within 48 hours of party start time. If the party is rescheduled at the time of cancellation, the $50 fee will be applied towards the party fee bill for the rescheduled party.
How do I book a party?  
Review and select one of offerings and party packages (Pottery Painting, Clay Sculpting, Wheel Throwing, Canvas Painting, and Mosaics)
Choose a date and time (parties are start on the even hours (10, 12, 2, 4, and 6) and even if the website booking tool has other times available, we will call you to change the time to one of start times listed above.
Determine if your need any party extras.  If you need extra time, wish to hold an after hours party, or wish to order cupcakes – let us know at the time of booking, by selecting these options when you book your event online.
Book your 90 minute party for up to 12 – 80 guests in our private party room (parties of 11 or fewer may also book the party room at the 'up to 12 person' party rate or if you wish to paint pottery and have a small gathering, you are welcome to visit our studio as a walk in anytime / no reservations taken during regular business hours).
We review your party time, theme, and date within 24 hours by responding to your online booking.
Lastly, we confirm your party with you in the weeks to follow to learn more about your party.  Info we need to know:  name of honored guest, age range and number of guests.
The day of your party – you may arrive 15 minutes early and may need to vacate the party room 10 minutes following the end time of your party to allow for us to clean and prepare the room for the next party.  
Pottery Painted and Clay Thrown/Sculpted items will be ready for you to pick up, as the party host. (Clay may take longer to dry and be fired).   All items will be bagged and labeled with child's name individually, and ready for you, as the party host, to easily distribute to your guests once you pick up your order. We will call you when your order is ready.  
Mosaics and Canvas are all ready at the end of the party for your guests to take home the same day as the party.
Questions? Email us at info@claymonet.com to ask questions about scheduling a party or event at Clay Monet.  
Ready to schedule – click the "SCHEDULE PARTY NOW" button above!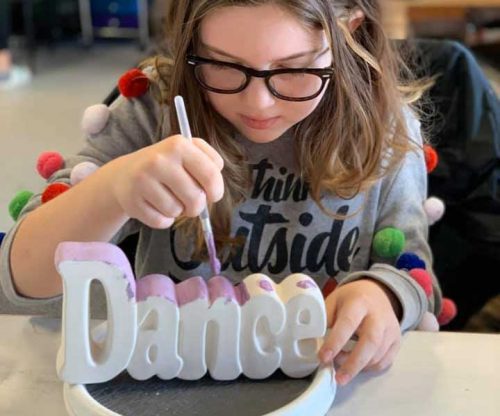 Choose from a variety of figurines and party packages. Great for families and kids of all ages!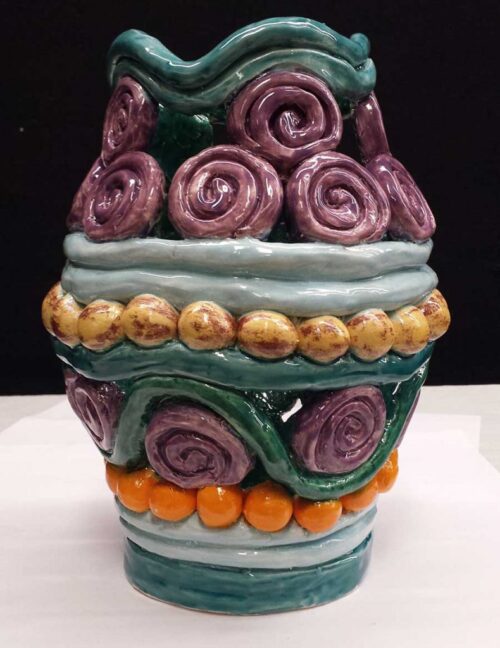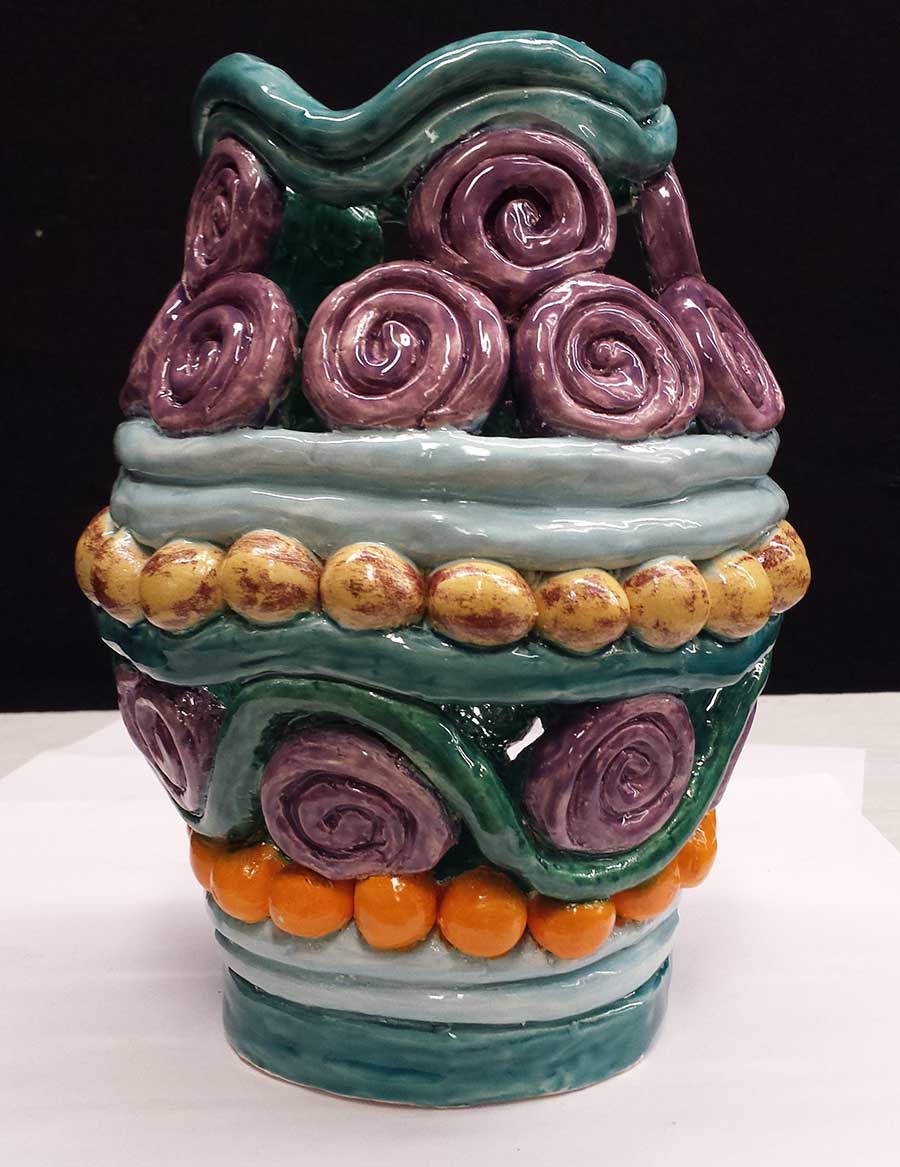 Sculpt and paint a coil pot or figurine. Great for ages 9 & up!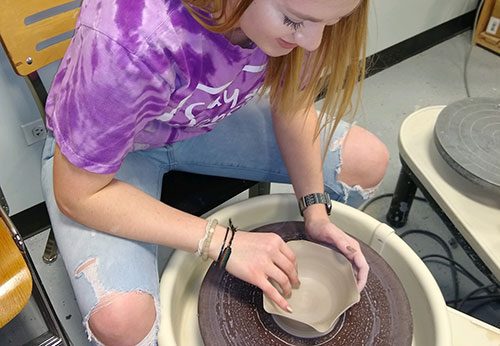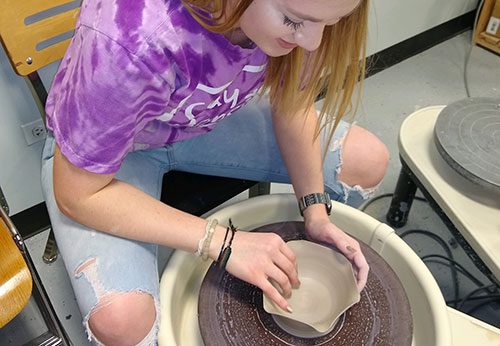 Create a pot on the pottery wheel and paint a ceramic tile!  Great for teens and families ages 12 and up.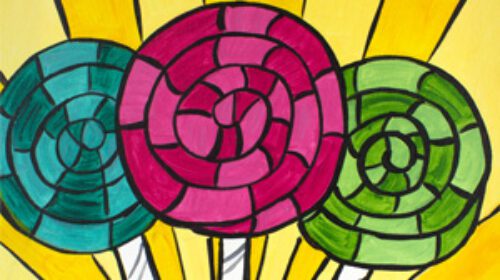 Choose from our pre-designated designs on Wood Board, Canvas, or Mosaic Art. Great for ages 9 & up.
Add-On Options
Cupcake Decorating
Decorate a delicious Chocolate, Vanilla, or Confetti cupcake baked by Sweet Lane including all the icing and candy decorations. Great for ages 5 & up.
12 cupcakes, plus icing bags, and tons of candy – $96
Each additional cupcake per guest – $8
Extra Party Time
Fee for additional time up to one hour – $100
Each additional hour – $100
Private parties during non-regular operating hours require a $300 minimum party package plus tax and service fee.