Summer Camp at Clay Monet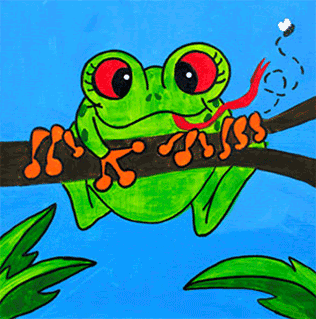 HOW IT WORKS
We offer a fun, safe & clean camp option in our studio with either 1) one of our fun THEMES or 2) choose to paint pottery from our huge selection.
Choose a day based on the theme or a day and time based on your schedule.

Full Day: 9 – 4
Half Day: 9 – Noon or 1 -4 
Full Week of Half Days 
Full Week of Full Days
Themed Camps are MONDAY & FRIDAY Mornings only.

Click here to see the 2023 SUMMER CAMP THEMES . 
Mix & Match full & half days as you wish when making your reservations.
Extended camp hours are available at $20 per hour/per family. 
HOW TO WORK THE ORDERING ONLINE:  
1)  Select the week you wish for your first camp day selection. 
2)  Select the quantity of campers you wish to have for the first camp session you are choosing.
3)  Select the ONE date and time (morning or afternoon or full day or full week as you can only select ONE camp option at a time, add it to your basket by selecting "ATTEND" and return to add more camp sessions to your basket. You may only add one camp session to the cart at a time.
4)  If you would like to enroll in another camp session, click the "x" in the shopping cart box at the top right to return to the camp option page to select another camp day and time.  Or click the summer camp in the title bar to select another week.
4) Add extra hours for extended time at $20 per hour/per camp/per family.
5) Select "Check Out" when you are ready to pay.
6) Once purchased there will be a $10 change fee per camper/per session if made 7 days in advance of the camp reservation.
7) All camps must have at least 3 campers in attendance or will be refunded or rescheduled at no additional cost to the camper.
CANCELLATIONS
There will be no refunds for cancellations or no shows for any reason at any time once the reservation has been made.
If a camp does not have a minimum of 3 or more campers enrolled, the camp will be refunded unless the remaining campers' parents approve the camper to attend alone or with only one other camper.
CHANGES
One may reschedule a camp at least 7 days in advance for a $10 change fee per camper/per session to a camp session that already has a minimum of 3 campers enrolled. We will send you an invoice for the change fee which must be paid before changes will be made and must be paid at least 7 days prior to the date you wish to change. If there are no sessions available to change to, your camp session will not be refunded. Changes to camps affect other campers' ability to attend their camp that same day, the availability of supplies for Monday & Friday theme camps, have implications to our staff scheduling, and out of pocket costs for supplies and or craft supplies for the day.
THE RULES
We offer half day, full day, or full week camp options. Pricing subject to change at any time.
Drop off 1 hour early (8 am or Noon) for only an additional $20 per family.
Pick up late 1 hour (1 pm or 5 pm) for only an additional $20 per family.
Each Monday and Friday morning camp day will offer a new themed project. 
Don't like our theme on a given day?  Your camper may choose up to $30 per half day in pottery of their choice.
All camps are prepaid and preregistered. 
NO DROP OFFS for children under 5 years old or if not pre-registered.
Supplies for camps and crafts are pre-ordered.
All day campers must BYOLunch for full day camps.
All campers must bring their own water bottles and snacks for each camp sessions (morning and afternoon). 
We will keep the kids occupied with crafts, games, and more if there is down time….
Counselor to Camper ratio is 1:8.
Click Schedule Camp to secure your spot(s).
To Go Camps In The Bag are great options for at home events, backyard fun with friends and neighbors, birthday parties, or road trips.